Welcome to our website
After more than 100 years in the family business, we are the 5th generation to continue the heritage of what we do best.
We are grass farmers.
We hold dear those values that have sustained us for so long: hard work and going the extra mile to do things the right way with integrity and honesty.
We sell
Natural Grass-Fed Beef
to those who want to buy natural, grass-fed beef the way it was meant to be raised, free of artificial hormones and antibiotics. Our regular customers particularly value the taste, health factors, cost savings and convenience of our beef.
Our

Custom Grazing
programs are designed to add value into your operation. We manage custom cattle as if they are our own. Meeting the customer's needs and being flexible with requests from both brokers or owners is very important to us. Check out the custom grazing tab to find out more information on how we can help you.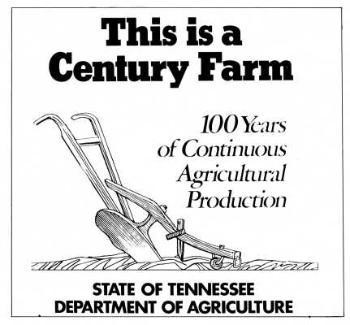 We are very proud to be recognized as a Tennessee Century farm.